Canadian polling, MR and strategy firm Leger has launched a customer experience consulting service called Leger MetriCX, supporting organizations that want to become more customer centric.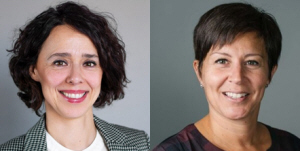 The new service, offered across the Canadian market, has been developed to provide clients with support through the implementation of their customer experience program, at any or all stages of their CX journey, on any platform. It is led by EVP Sandrine Lépinay, accompanied by VP Customer Experience Isabelle Blanchet, who is a CCXP (Certified Customer Experience Professional). They are supported by a team of VoC (Voice of the Customer) solution specialists, and online community experts.
Company President Jean-Marc Léger comments: 'The MetriCX advantage is the integration of our three areas of expertise: research, designing and deploying VoC programs, and consulting. This expertise enables us to support our clients and help them maximize their return on investment (ROI) throughout the process'.
Web site: www.leger360.com .